The 10 Best Real Estate Agencies
The home-buying process can seem incredibly stressful, regardless of whether you're a first timer or a seasoned veteran. Fortunately, you can find a real estate agent who's willing to do a lot of the grunt work for you. SmartAsset took the time to create a list of some of the best real estate agencies in the industry. Read on to find out which 10 companies made the cut.
RE/MAX
Short for Real Estate Maximums, RE/MAX has been in operation since 1973. In its 43 years of existence, the company has grown to encompass more than 100,000 sales agents working in franchise-owned and operated offices in more than 100 countries and territories. More importantly, RE/MAX is regarded as one of the country's most productive real estate sales forces.
Century 21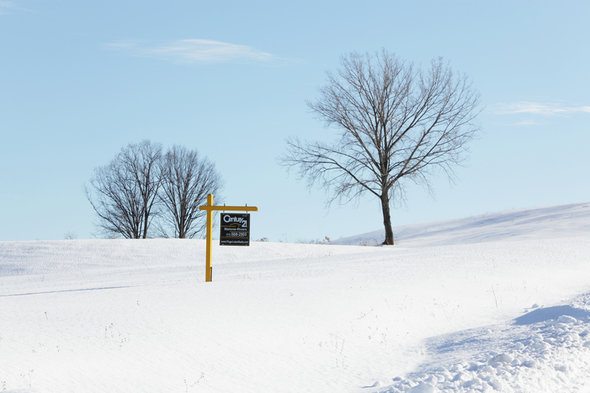 A real estate powerhouse in its own right – and one of the industry's most recognized brands – Century 21 boasts a global operation throughout Europe, Latin America, the Middle East and Asia. There are approximately 7,000 independently owned, operated broker offices, with 100,000 associates spread out around the world. Century 21 has established itself as a leader in e-marketing and has emerged as one of the most respected brands in the industry.
Keller Williams Realty, Inc.
Keller Williams Realty, Inc. is a real estate force to be reckoned with. In 2012, Keller Williams achieved profitability in 91% of its nationwide offices. Today, it operates in more than 700 markets around the world.
Coldwell Banker
Founded in San Francisco in 1906, Coldwell Banker has a rich history of providing dependable real estate services to its clients. The company has 3,000 offices in nearly 50 countries and territories. It's known for providing top-rated services and thoroughly training its agents.
Related Article: The Top 10 Cities to be a Real Estate Agent in 2016
ERA Real Estate
ERA, which stands for Electronic Realty Associates, is operated by Realogy, the parent company of Century 21, Coldwell Banker and Sotheby's International Realty. Founded in 1971, ERA was motivated to champion a then-novel technology (the facsimile) to bring real estate services to heightened functionality.
ERA has grown overtime. It now has offices in many countries around the globe, including Japan, Saudi Arabia and Germany.
Sotheby's International Realty
Sotheby's International Realty was founded in 1976. Once it formed a strategic alliance with Realogy in 2004, the real estate agency was able to offer franchise opportunities to select real estate brokerages.
The company has many clients with a high net worth. Numerous residential sales for Sotheby's fall in the million-dollar range. Most recently, the agency expanded its presence in Southeast Asian countries like the Philippines and Thailand.
The Corcoran Group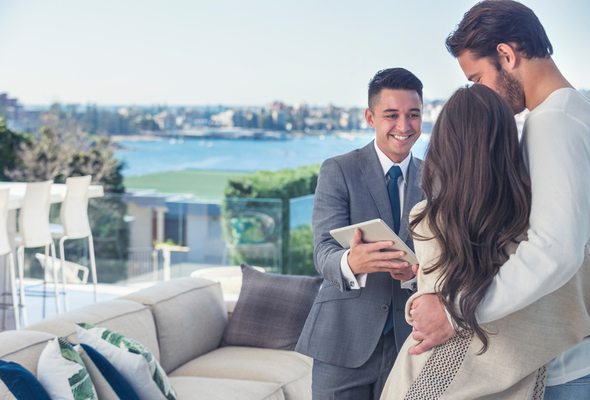 Real estate mogul Barbara Corcoran used a gimmick known as the one day sale to sell 81 apartments within a 24-hour period. Her tactic was to take an assortment of properties around the city and sell them all at the same price to her agents' best friends.
In 1995, the Corcoran website debuted and became one of the first online portals for the real estate industry. Corcoran is now one of New York City's largest, privately owned residential real estate firms. It now has offices in South Florida and the Hamptons and has more than 1,900 independent agents in 25 different offices.
Related Article: The Best Cities for First-Time Homebuyers
Camden Property Trust
Specialists in owning, developing and managing multifamily residential apartment communities, Camden Property Trust has become one of the largest publicly traded companies of its kind in the U.S. Currently, it owns more than 55,000 apartments across the United States.
The company remains committed to maintaining a diverse portfolio of high quality apartment structures. In addition, Camden Property Trust is focused on providing a proactive, dynamic and vibrant work environment for its employees. Perks include discounted rentals for employees and a hefty 401(k) matching program.
Better Homes and Gardens Real Estate
Better Homes and Gardens Real Estate was originally launched in 1978 by the Meredith Corporation – a leading purveyor of quality media and marketing in the U.S. Since then, the real estate firm has emerged as one of the more reputable brands, partially because of its kinship with a magazine sharing the same name. In 2008, Better Homes and Gardens Real Estate entered into a new franchise system, which is helping to catapult it further up the ranks.
Zillow.com
Rich Barton and Lloyd Frink are former Microsoft executives who also started Expedia. They founded the online portal in 2005 and the company has grown tremendously since then.
Zillow is unique in that it strives to provide its users with the tools and applications to make sound real estate decisions independently. In addition to its blog, it has a database of more than 110 million homes and an arsenal of tools that can make it easier to rent or buy a home.
Next Steps
Before starting the search for your new home, it's a good idea to first get an idea of how much house you can realistically afford. Consider how much you're earning and how much you'll likely spend on expenses like a mortgage, insurance, maintenance and taxes.
Figure out how buying a home fits into your full financial picture. To ensure your purchase will align with your long-term financial goals, consider consulting a financial advisor before you close. The SmartAsset matching tool can help you find a financial advisor to work with to meet your needs. First you'll answer a series of questions about your situation and your goals. Then the program will narrow down your options to up to three advisors who suit your needs. You can then read their profiles to learn more about them, interview them on the phone or in person and choose who to work with in the future. This allows you to find a good fit while the program does much of the hard work for you.
Photo credit: flickr/WillAugust, ©iStock.com/Willowpix, ©iStock.com/Courtney Keating